SCA's 2019 New Year Tournament last Friday 4 January drew participants from more than 20 international schools across the city and beyond.
The tournament was hosted by Yew Chung International School Puxi – Hongqiao campus, with the games taking place under tournament conditions in the sports hall, and parents seating, practice area, sponsors tables and lunch in the dining hall. Competitors played 8 rounds in age categories U18, U10, U8 and 5 rounds in U6.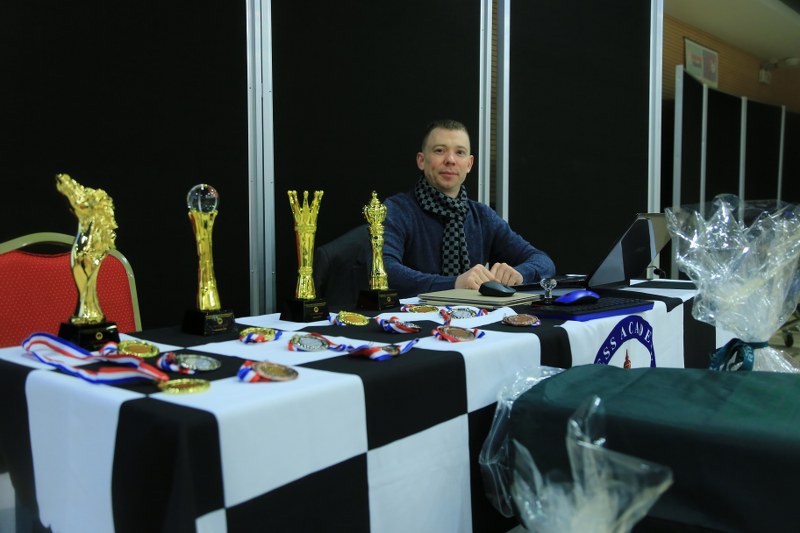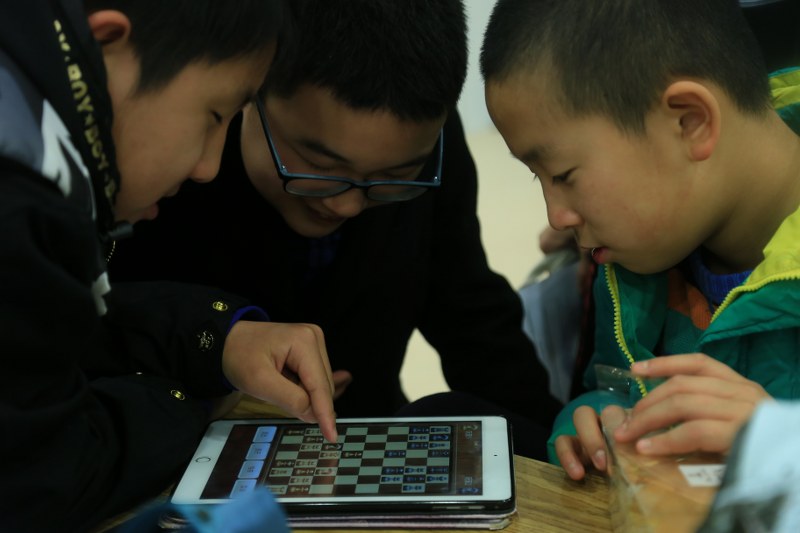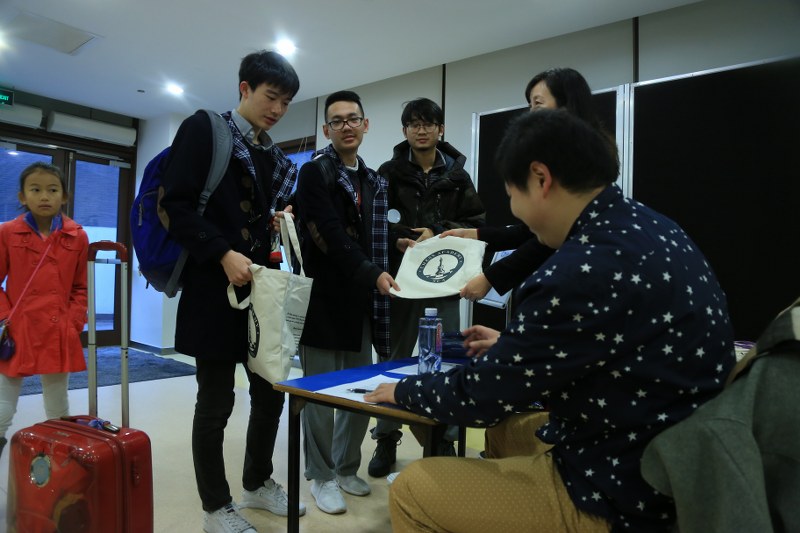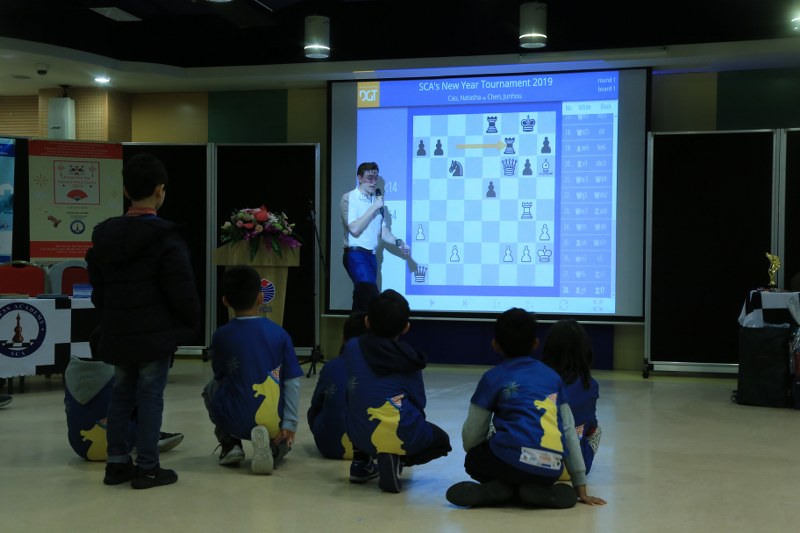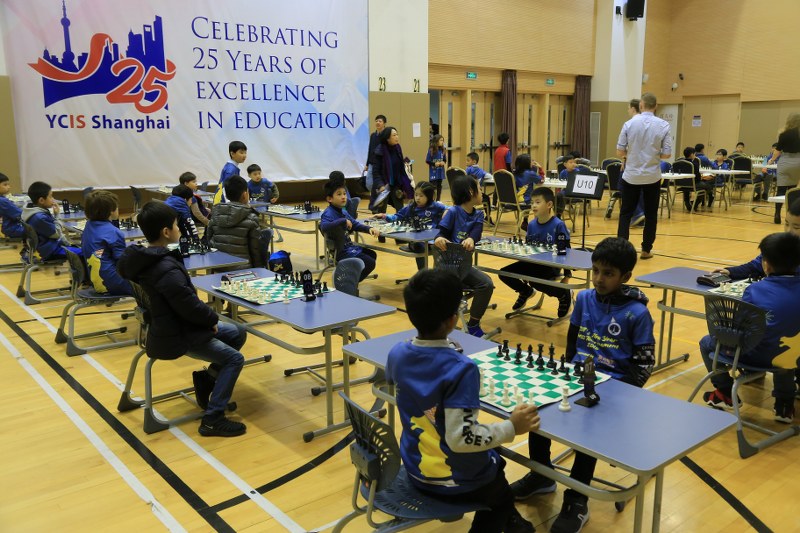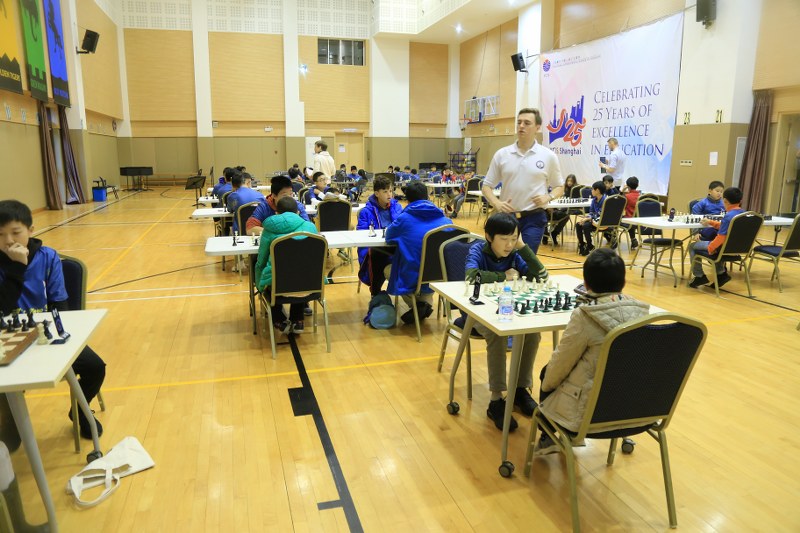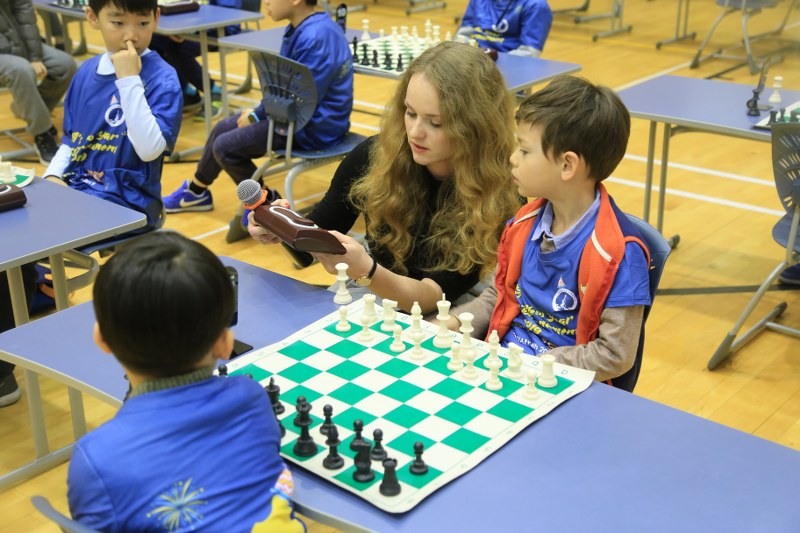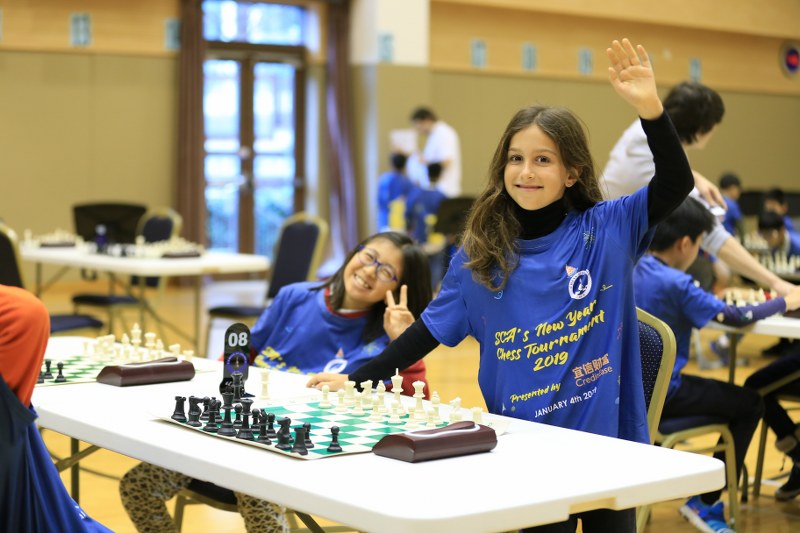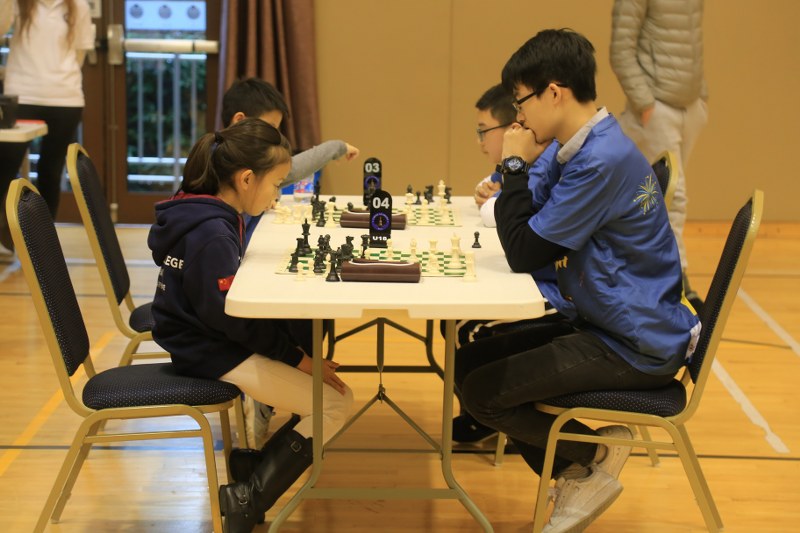 Live commentary of the games on the first board, and explanations of Time Control in Chess and Tournament Pairings and Standings System was provided by SCA General Manager, FM Robert Krzesaj.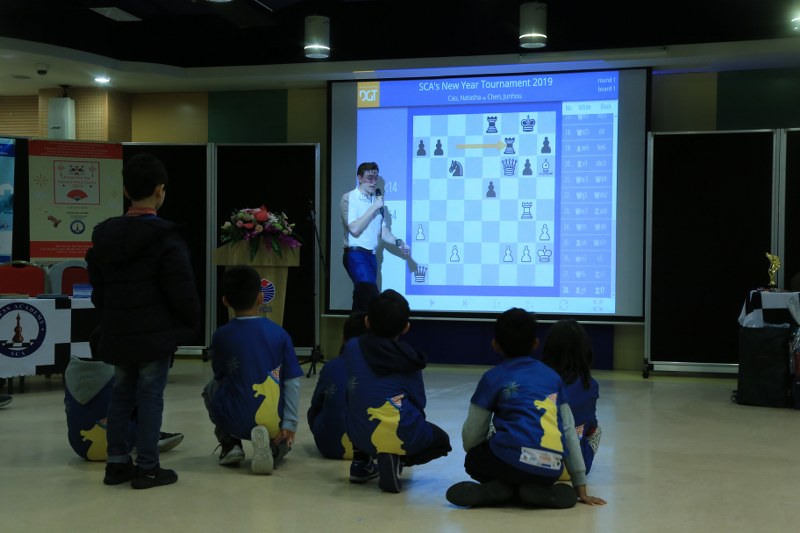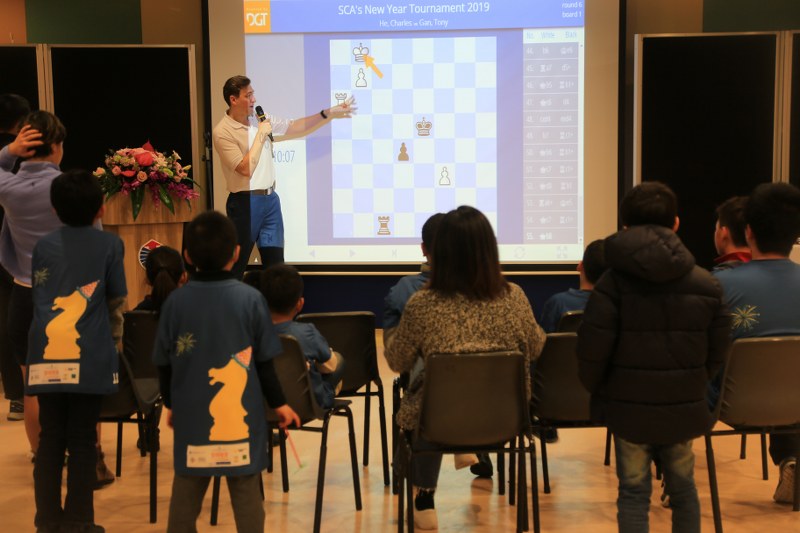 Freshly cooked pizza was provided for participants by Melrose Pizza between rounds 3 and 4 as the Under 6 participants arrived.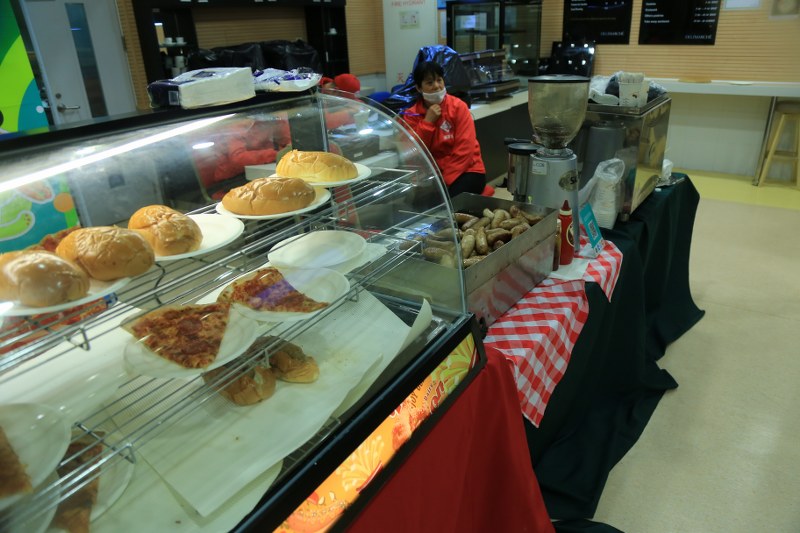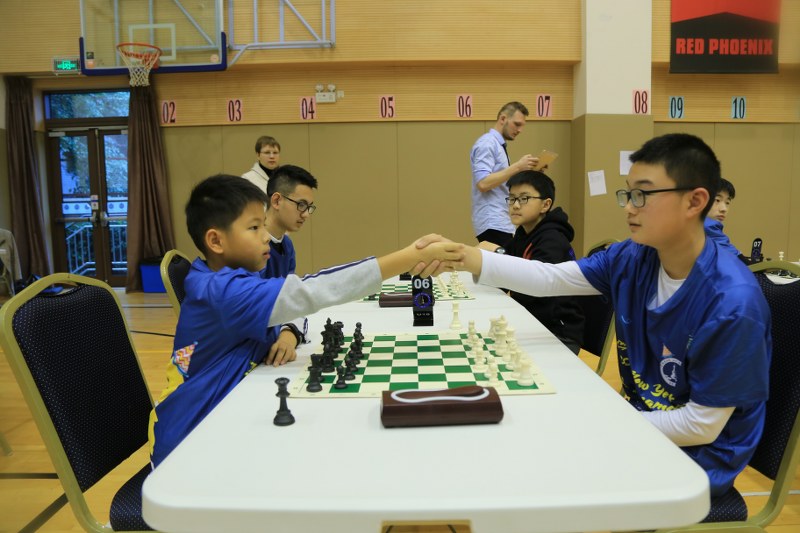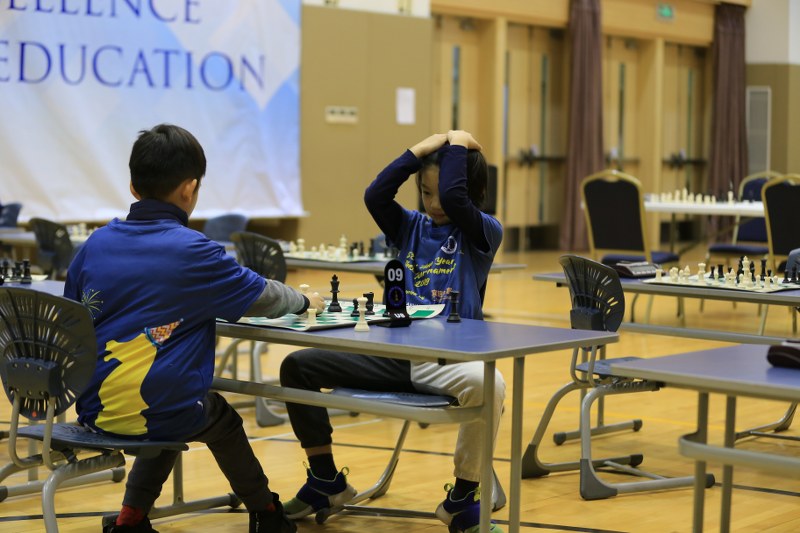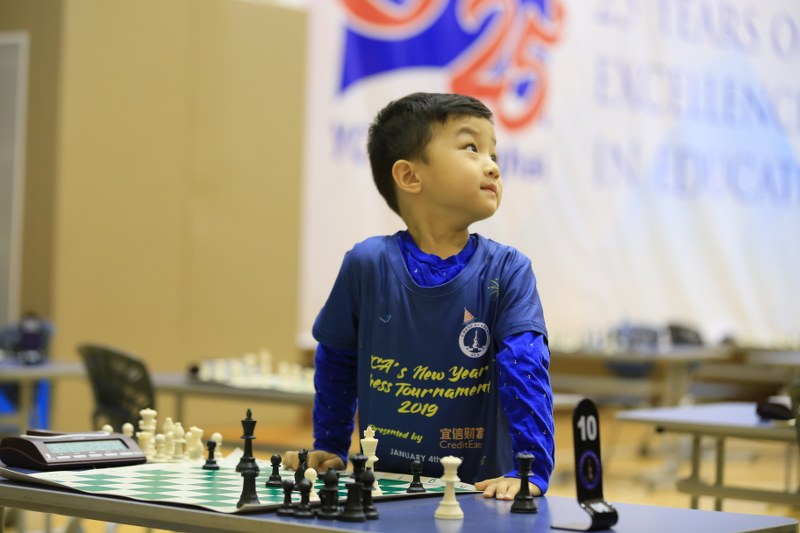 After lunch, round 4 got underway in the playing hall. Whilst in the Parent's area, live commentary from the first board continued, and YCIS PX ECE & Primary Well-being Coordinator, Jana van Zyl, spoke to parents about the benefits of learning chess for the development of executive functioning skills and using mindfulness as a strategy to support this.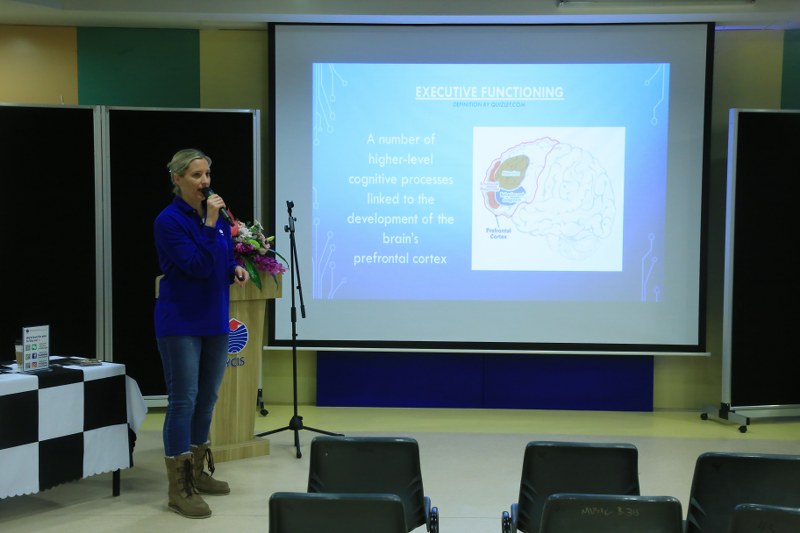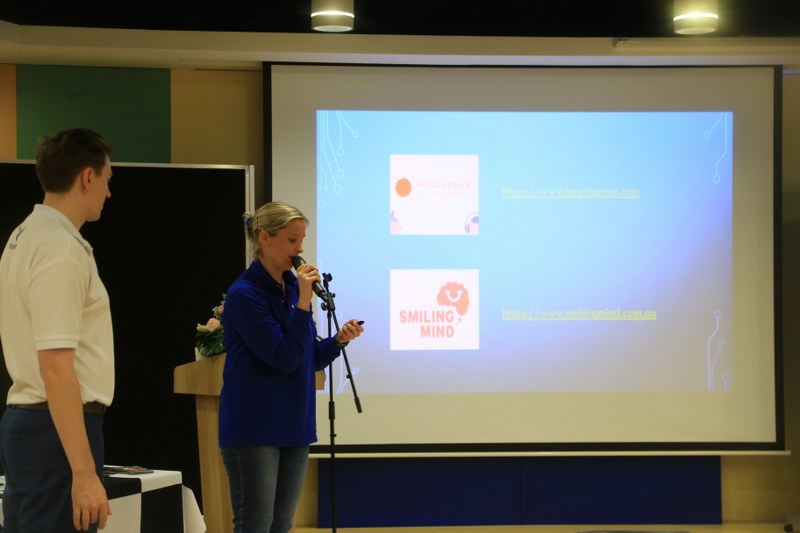 Between rounds, many participants (and some parents!) enjoyed activities provided by SCA's Partners, including face-painting from Lena Cao, table football with AKS, and chess puzzles with Pure Relocation.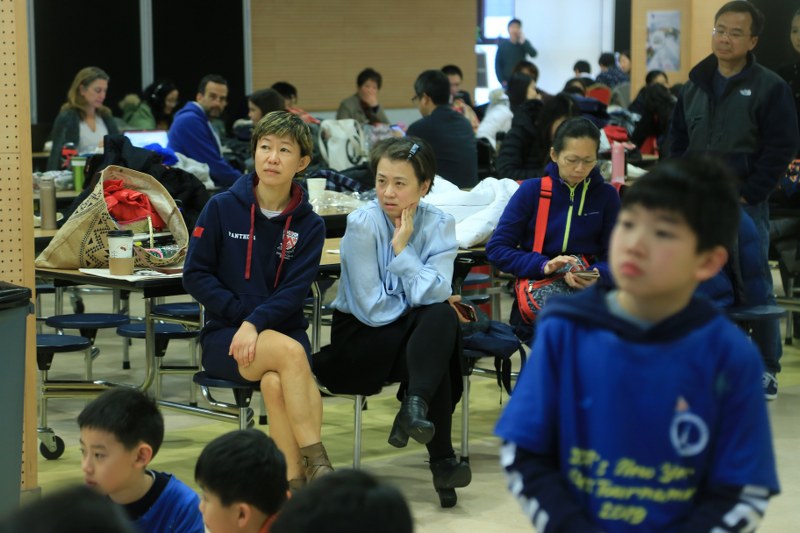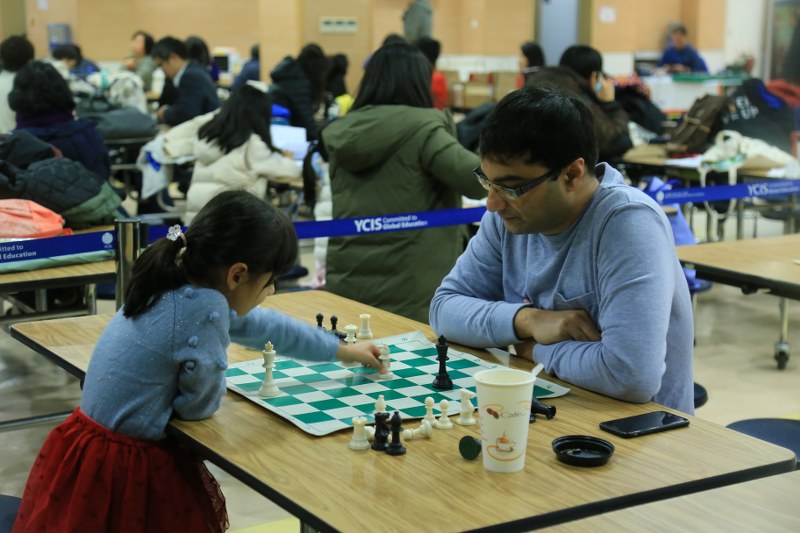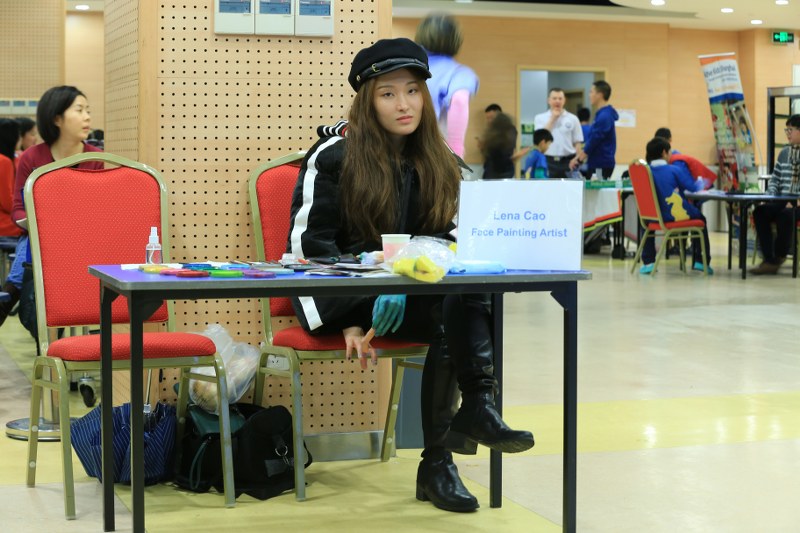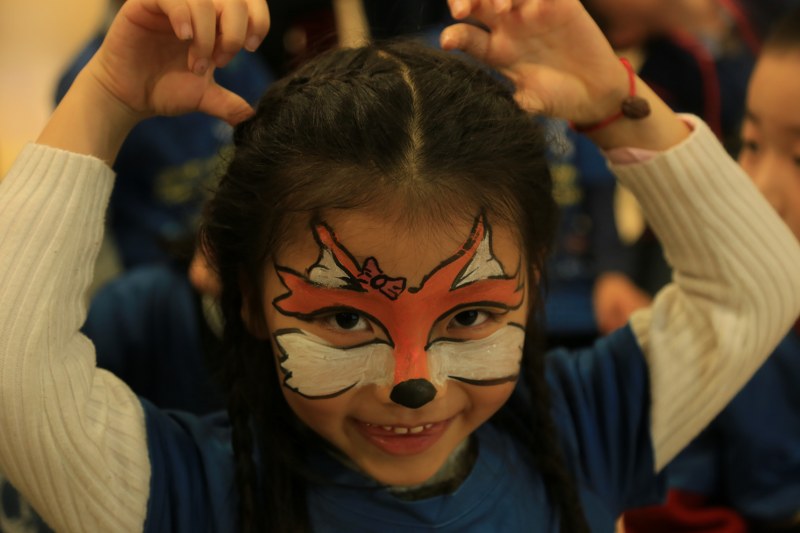 As the games concluded a tie for 3rd place in the U6 category delayed the final announcement of results. Final standings are decided by points then tie break points in the order below:
Tie Break 1 : Buchholz (each player's Buchholz score is calculated by adding the raw scores of each of the opponents he played and multiplying this total by the player's raw score)
Tie Break 2 : Greater number of victories
Tie Break 3 : Direct encounter
Chelsea Lu and Youxin Zhang were still tied for 3rd place after all 3 tie break methods.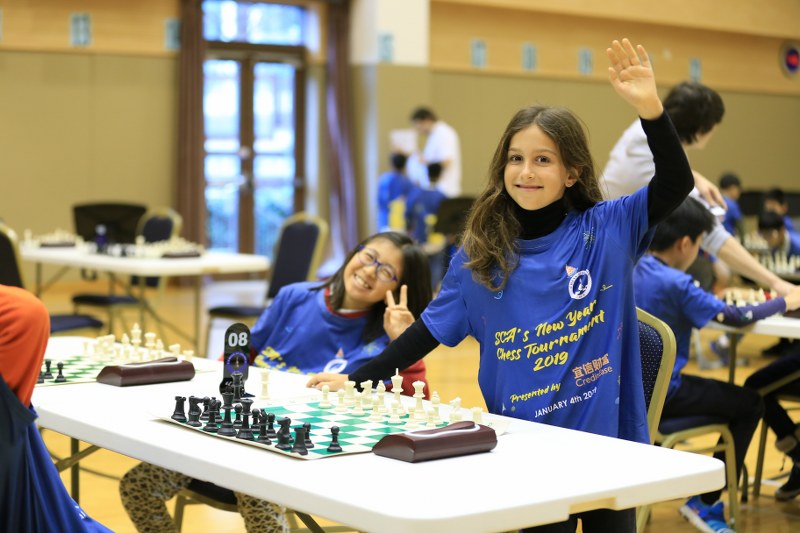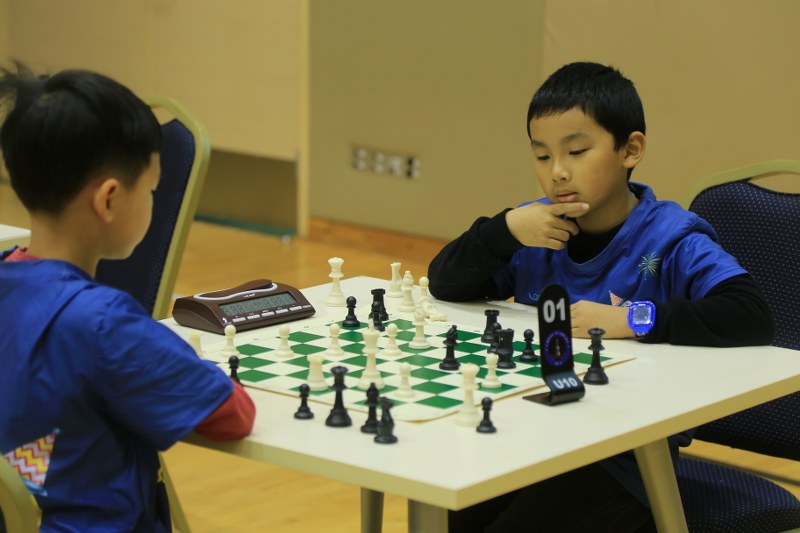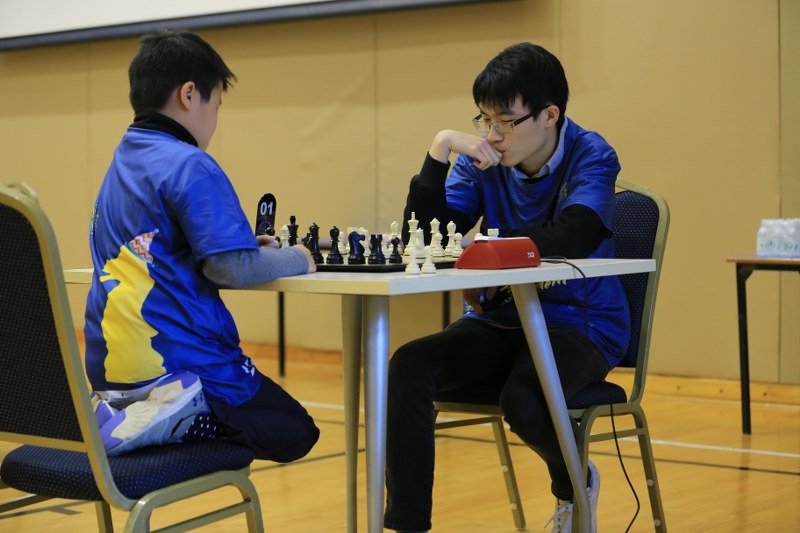 After all the results were counted, trophies, medals and certificates were awarded for the top 5 individuals in each category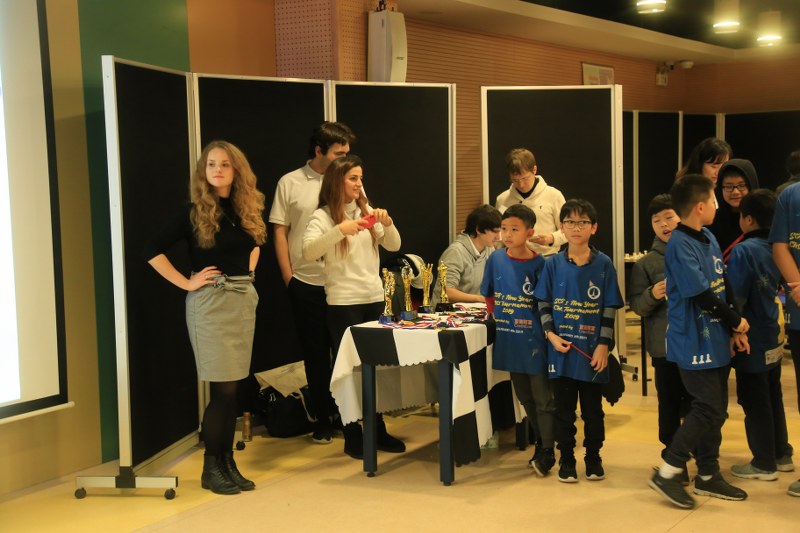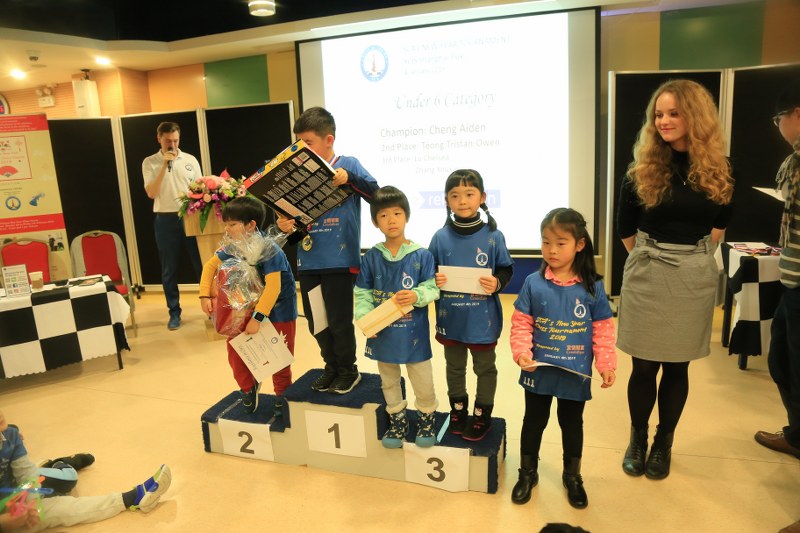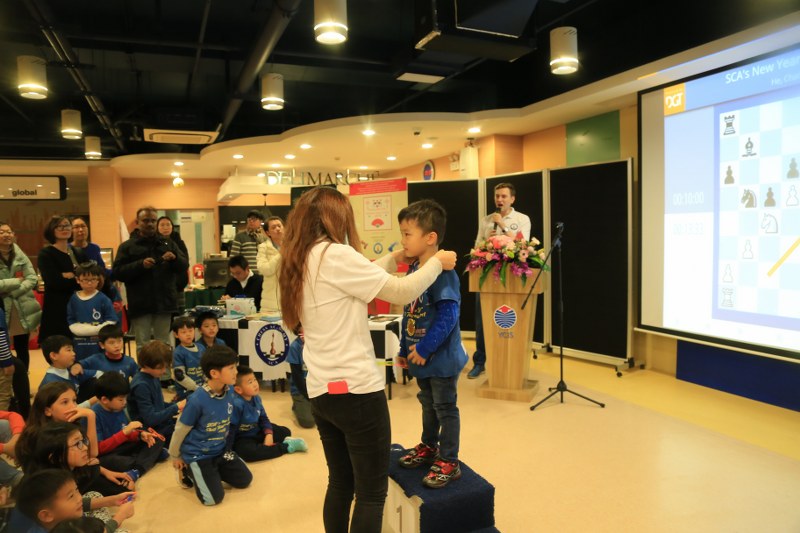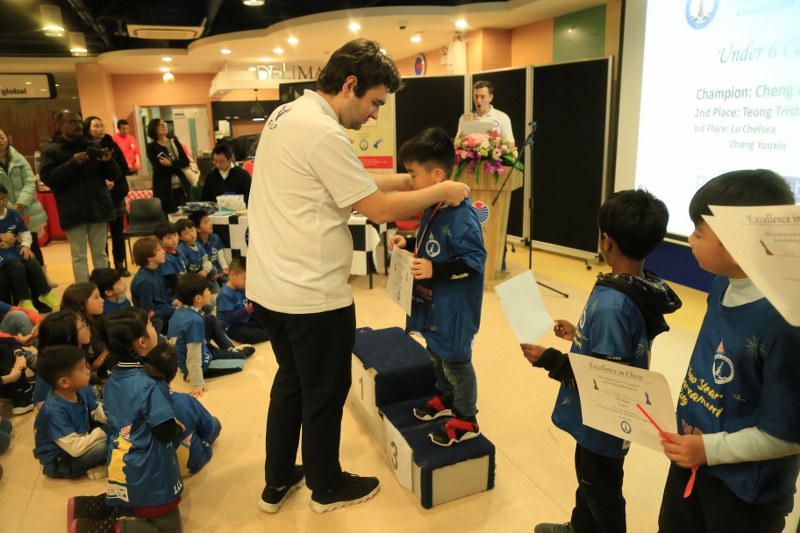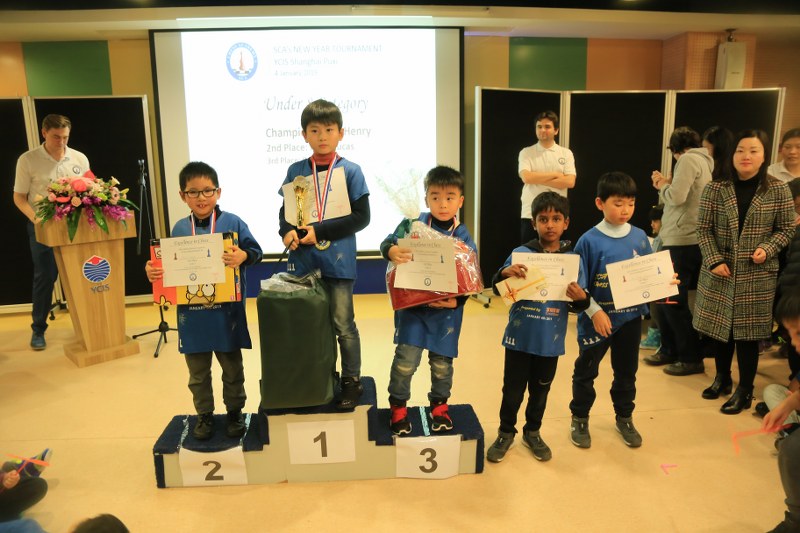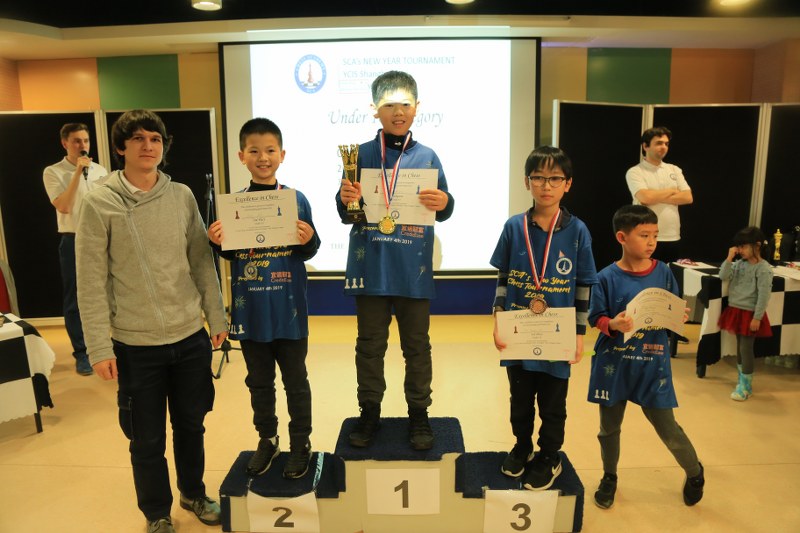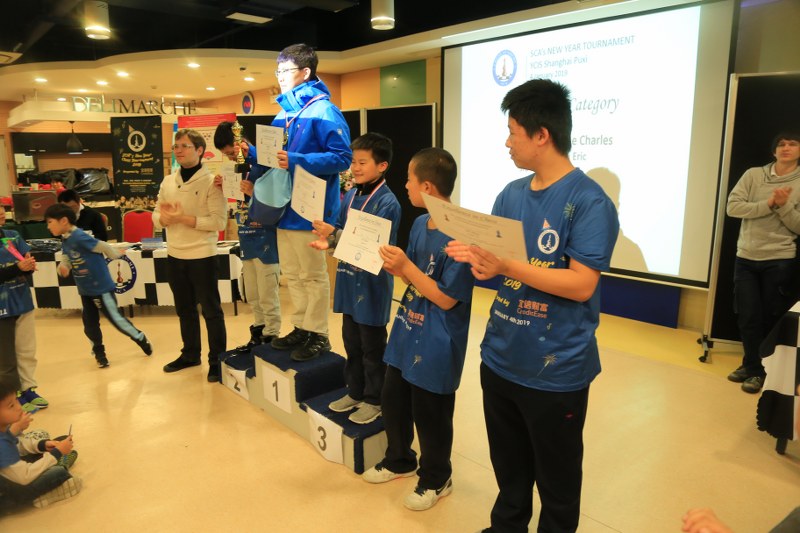 Youngest Participant : Jason Zhou
Individual Championship – Under 6
1. Aiden Cheng
2. Tristan-Owen Teong
3. Chelsea Lu  & Youxin Zhang
4. Celina Liu
Individual Championship – Under 8
1. Henry Zhou
2. Lucas Ruan
3. Li Bai
4. Hetesh Chandersekar
5. Ching Sui Hu
Individual Championship – Under 10
1. Roger Lu
2. Alex Dong
3. Xiao He Teo
4. Tianyu Yue
5. Tianyang Fang
Individual Championship – Under 18
1. Charles He
2. Eric Zhu
3. Ethan Zhu
4. Fred Chen Yu Fang
5. Tony Gan
Updated SCA School League 2018-19
Yew Chung International School of Shanghai – Puxi
Hongqiao Campus 
Special Thanks to our Event Title Sponsor
CreditEase 宜信财富
中国互联网金融行业的支柱之
宜信公司创立于2006年,作为从事普惠金融和财富管理事业的金融科技知名上市企业,以不断创新在留学,移民,投资等各个领域行业领先。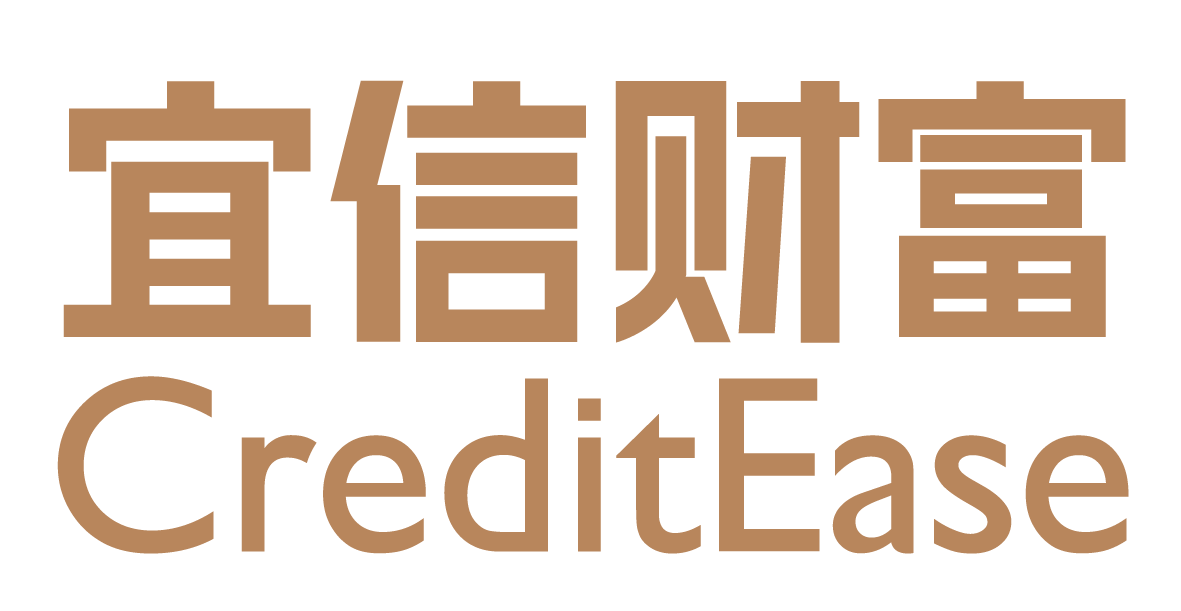 Pure Relocation is a full-service relocation services provider based in China, but with a global perspective and international outlook. 专业高端国际搬家公司, 一站式服务尽享!
Website: www.purerelo.com

For over 20 years, Melrose Pizza has been consistently delivering pizza to your home, day or night – through the rain, the heat and the cold!
Website: www.melrosepizza.com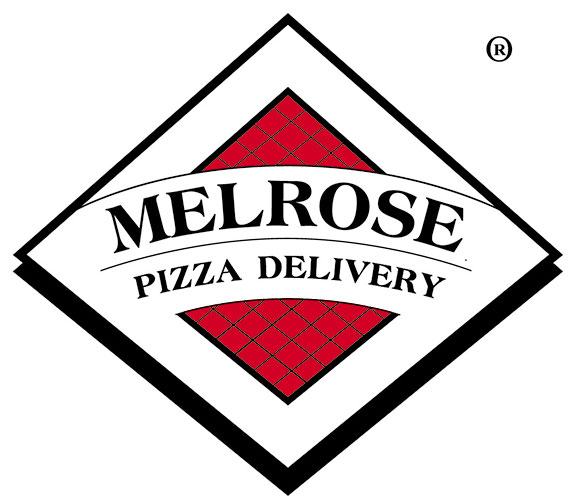 Lena Cao: Tel: +8618601995510, Instagram: cao.lena Wechat: caocao8627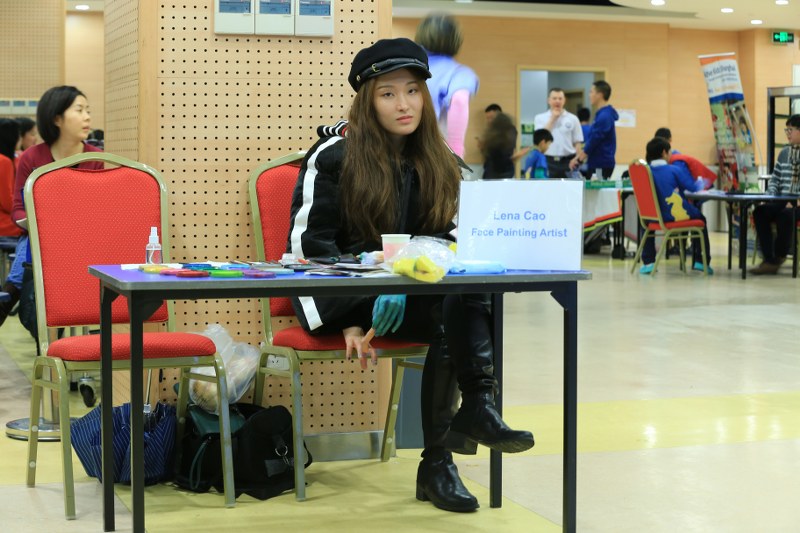 M.R.K.T. is a bag and accessories label founded by Harvard-trained architect, Tom Pen. Our designs are inspired by the creative lifestyle and informed by architectural concepts and values.
INSTAGRAM: @MRKTBAGS
Website : WWW.MRKTSTORE.COM
TMALL: MRKT 箱包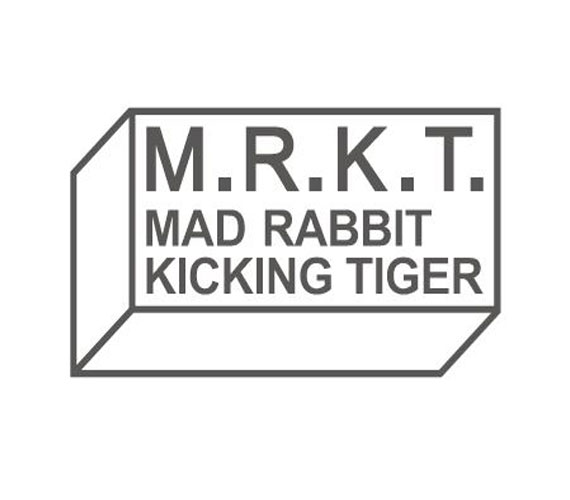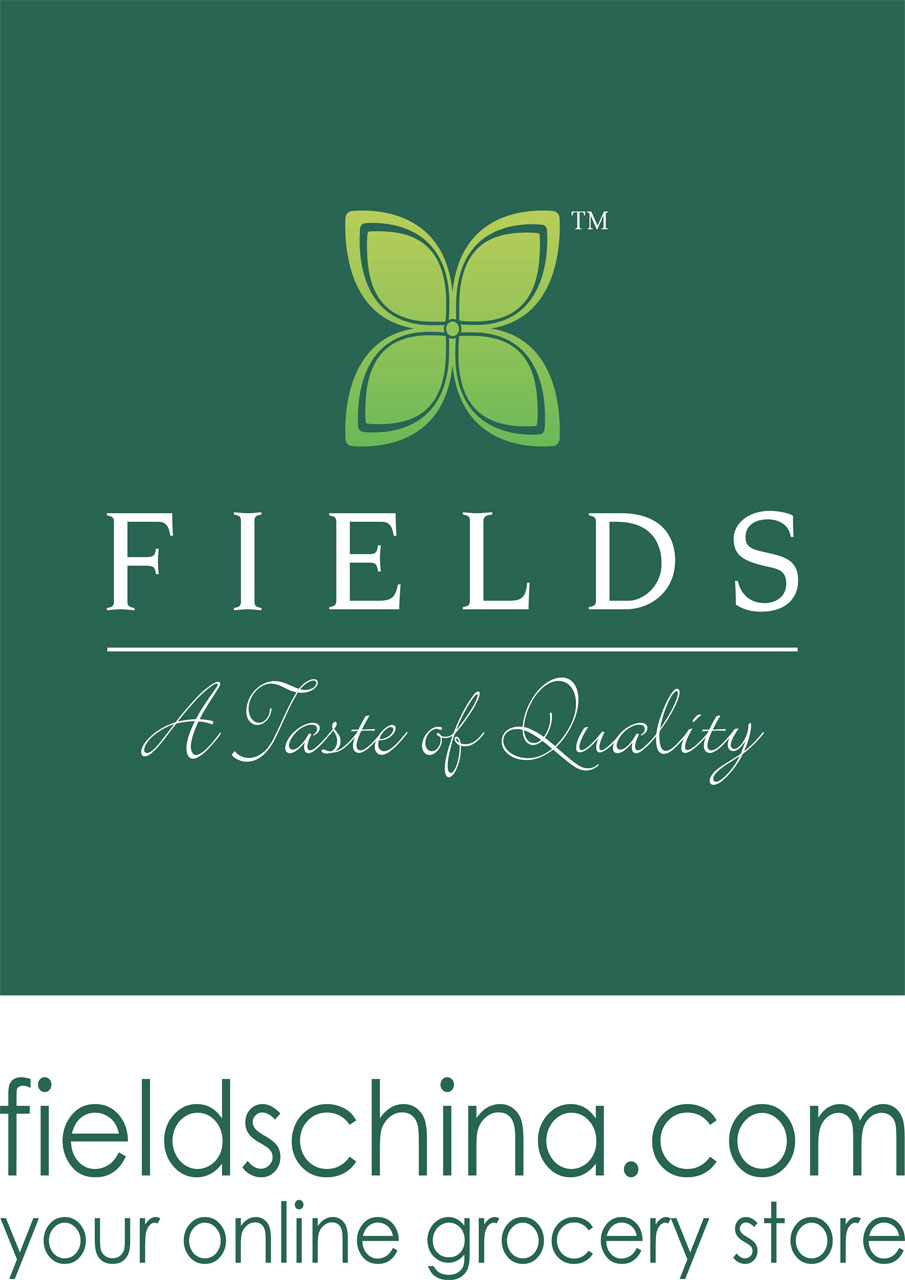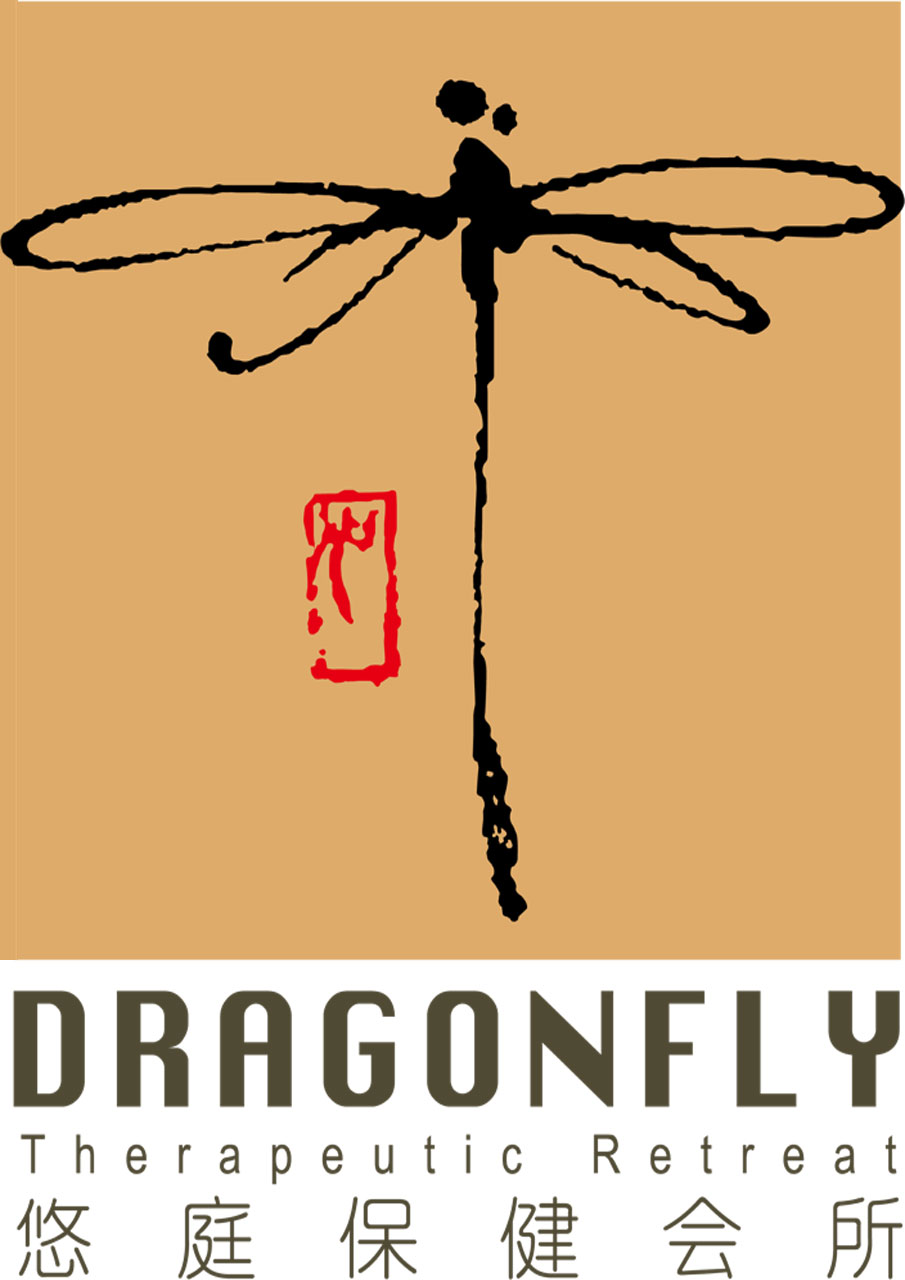 Congratulations to the winners and all participants for a memorable day of tournament chess. See you again soon!