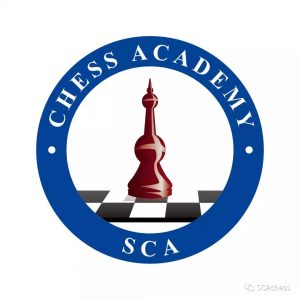 SCAs' Fun Chess Weekend will take place at the Kerry Centre, Jing'an, on Saturday 26 and Sunday 27 October, from 4-7pm. Come along to play friendly games, join a Simultaneous Fun Wheel with an International Master, try a free Chess Taster or compete on our Giant Chess set. 
SCA的周末国际象棋欢乐活动会在10月26日,27日在静安嘉里中心(静安区南京西路1515号)举行,时间从下午4点至7点。您可以过来参与我们的友谊赛,和国际大师展开趣味车轮战,体验国际象棋课,或者用我们的大号国际象棋对战。
Friendly Games 友谊赛
Everyone welcome, just turn up and play
欢迎每一位参加,既来即玩。
Simultaneous Fun Wheel – 5pm on Saturday 26 October   国际象棋趣味车轮战– 10月26日周六下午5点
SCA's Coach, International Master Vitaly Samolin will provide a Simultaneous Fun Wheel match at 5pm on Saturday 26 October. Register at SCA's table during the event – places available on a first come basis.
我们SCA的教练,国际大师级棋手Vitaly Samolin会在10月26日周六下午5点开始与大家进行趣味车轮战对局。活动名额先到先得,请在活动开始后到SCA的展位进行注册。
Chess Taster 国际象棋体验
If your child has never learned to play chess, come to SCA's Activity area anytime during the event to learn the basics of the ancient game. For kids who already know how to play, come and play games! 
如果您的孩子之前从未学习过国际象棋,在活动中可以随时来我们的区域体验学习这个古老棋类运动的基础知识。如果您的孩子已经知道如何下棋,欢迎过来对局玩耍。
Giant Chess Games 大号国际象棋对局
Throughout the event there will be a giant chess set available for play on first-come winner stays on basis.
活动中我们会有大号的国际象棋来进行对局,胜者守擂制
SCA Introduction 国际象棋学院介绍
SCA Chess Academy provides professional international chess instruction in Shanghai. We provide Chess in English at more than 15 international schools, centres, prestigious venues and homes all around the city. Our coaches are all professional foreign chess coaches and include chess masters and expert instructors. 
SCA国际象棋学院是一家在上海专业提供国际象棋培训的机构,我们已经与超过15家以上的国际学校建立了深入合作,并在上海各大商业中心,住宅区提供国际象棋教学与培训。我们的师资团队皆由国际顶尖的外籍大师以及专业的国际象棋教练组成。