Summer Camps 2019
SCA's Summer Camps and Intensive Courses will take place at Jing'an, Jinqiao and Changning/Gubei Centres from Monday to Friday, June 17 to August 23.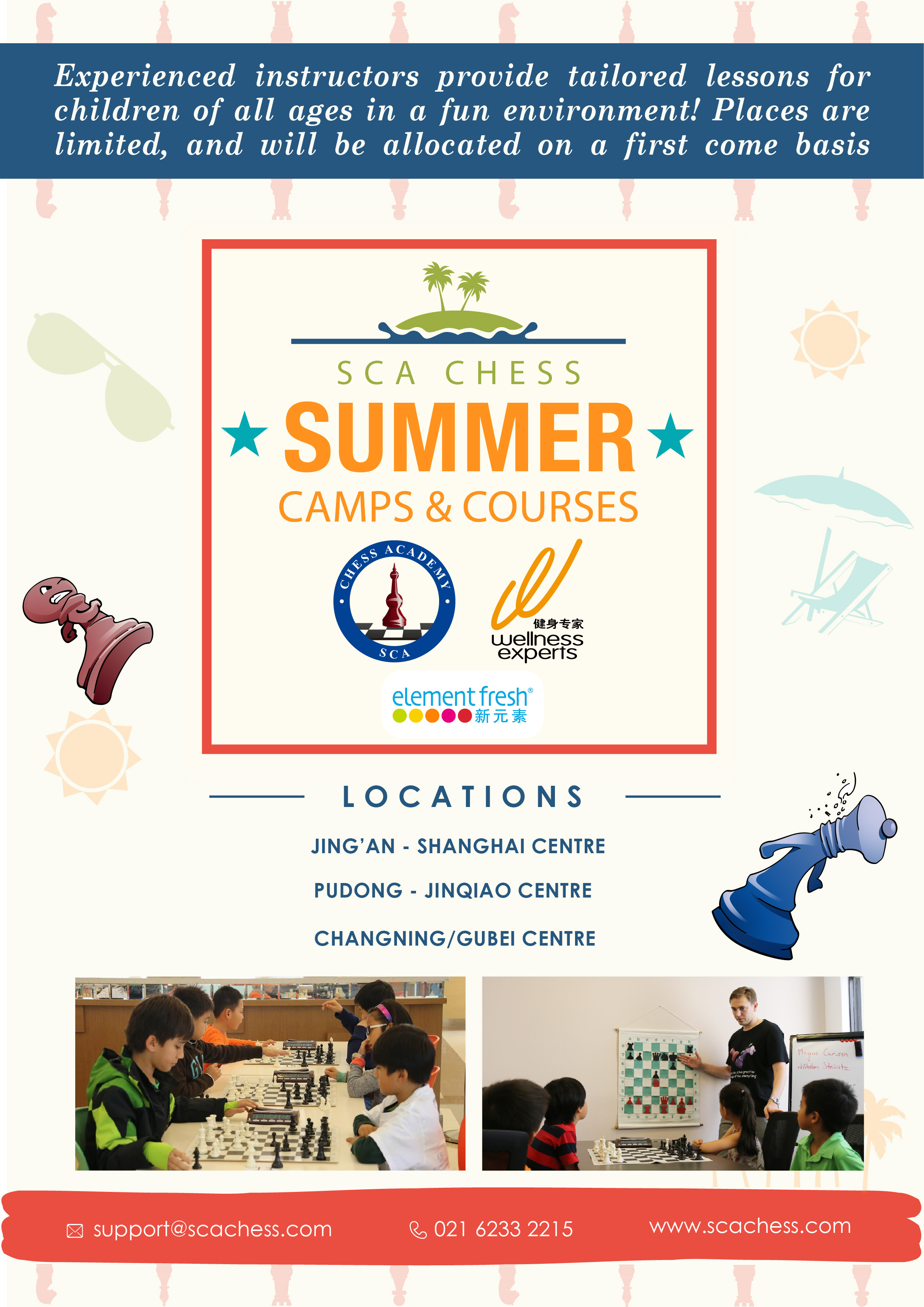 Intensive courses and chess camps are when our students make the most rapid progress, sometimes progressing through one or two levels in just one or two weeks.  Students can join 1-week camps and intensive courses for the mornings, afternoons or full days.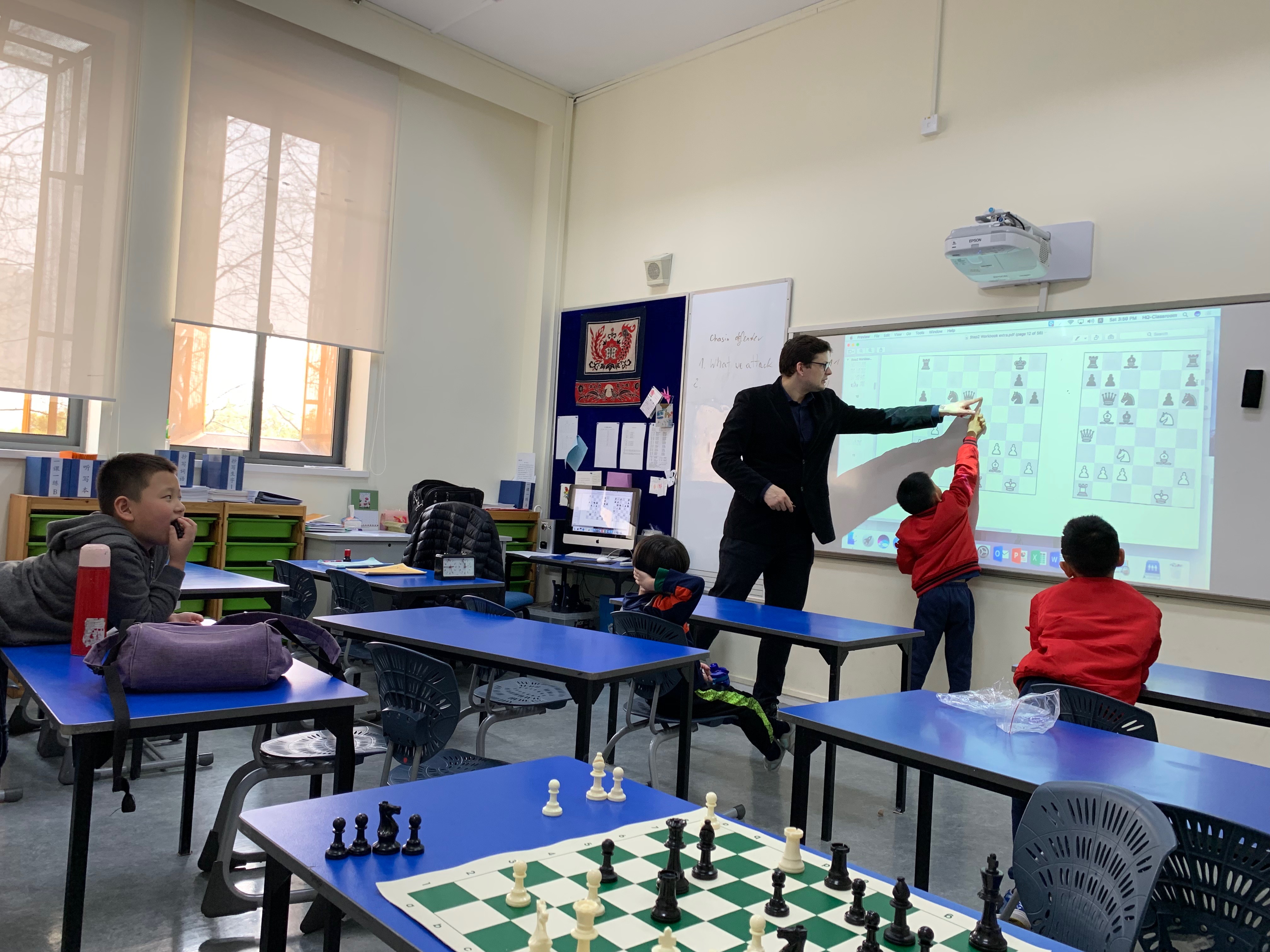 Coaches organize lessons to according to the level of the students and provide a variety of activities, from introducing new topics, to solving puzzles, analysing infamous games of chess Grandmasters, practice play, mini-tournaments and analysing student's own games.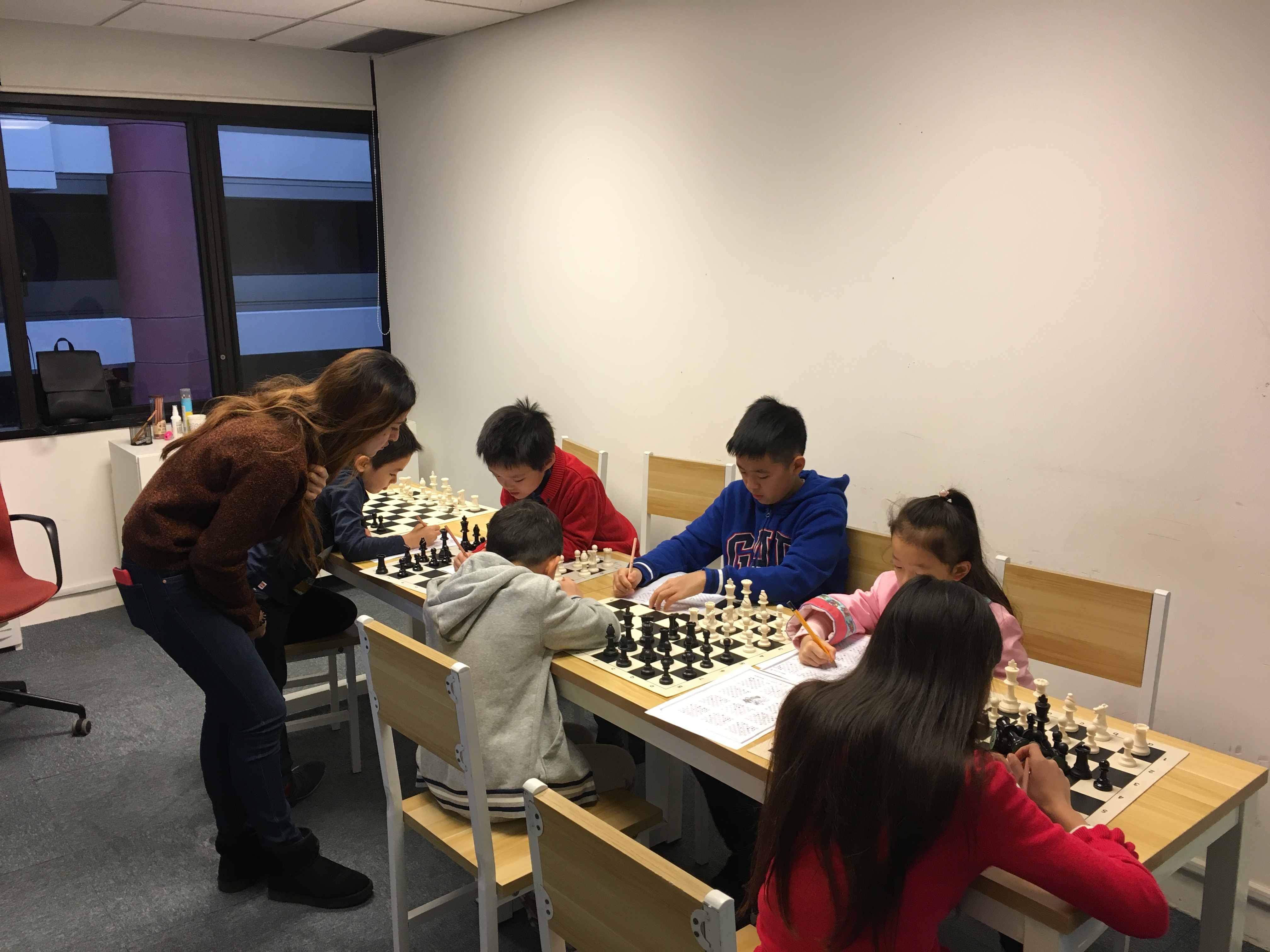 Full day students are provided with a healthy and nutritious lunch from Element Fresh during the one-hour lunch break from 12-1pm.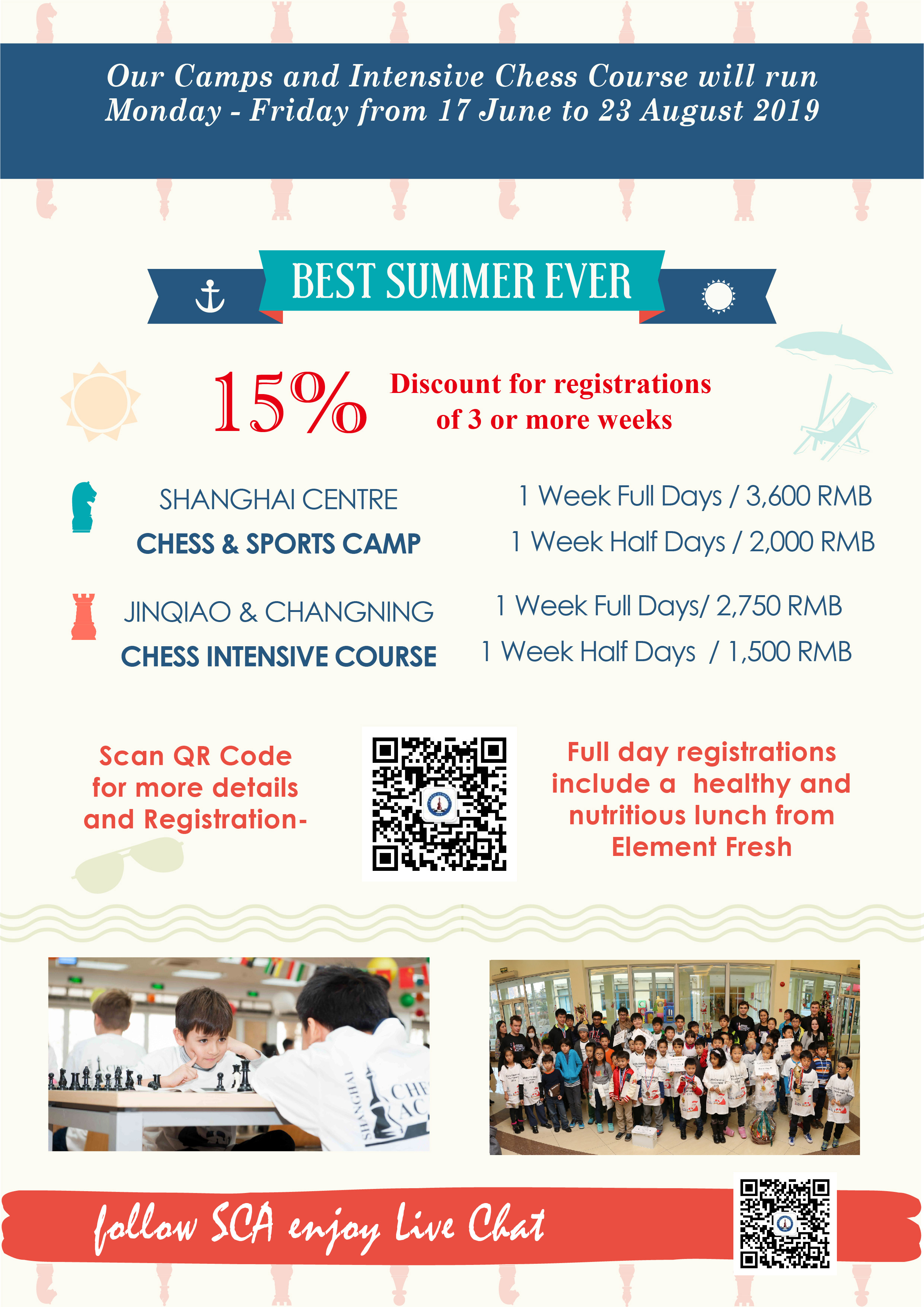 Chess and Sports at Shanghai Centre (Jing'an)
SCA Chess Academy has joined forces with the Wellness Experts at Shanghai Centre to provide a holistic mind and body training camp for kids this Summer Holiday!
Each day will have 2 chess sessions and 2 sport sessions giving participants the chance to try out several sports, such as Basketball, Taekwondo, Street Dancing, Squash, Boxing and Fitness Training for kids.
Monday to Friday
1-week full days: 3,600 RMB
1-week half days: 2,000 RMB
Schedule (09:00 to 16:00)
Chess: 09:00-11:00
Sports: 11:00-12:00
Lunch: 12:00 to 13:00
Chess: 13:00-15:00
Sports: 15:00-16:00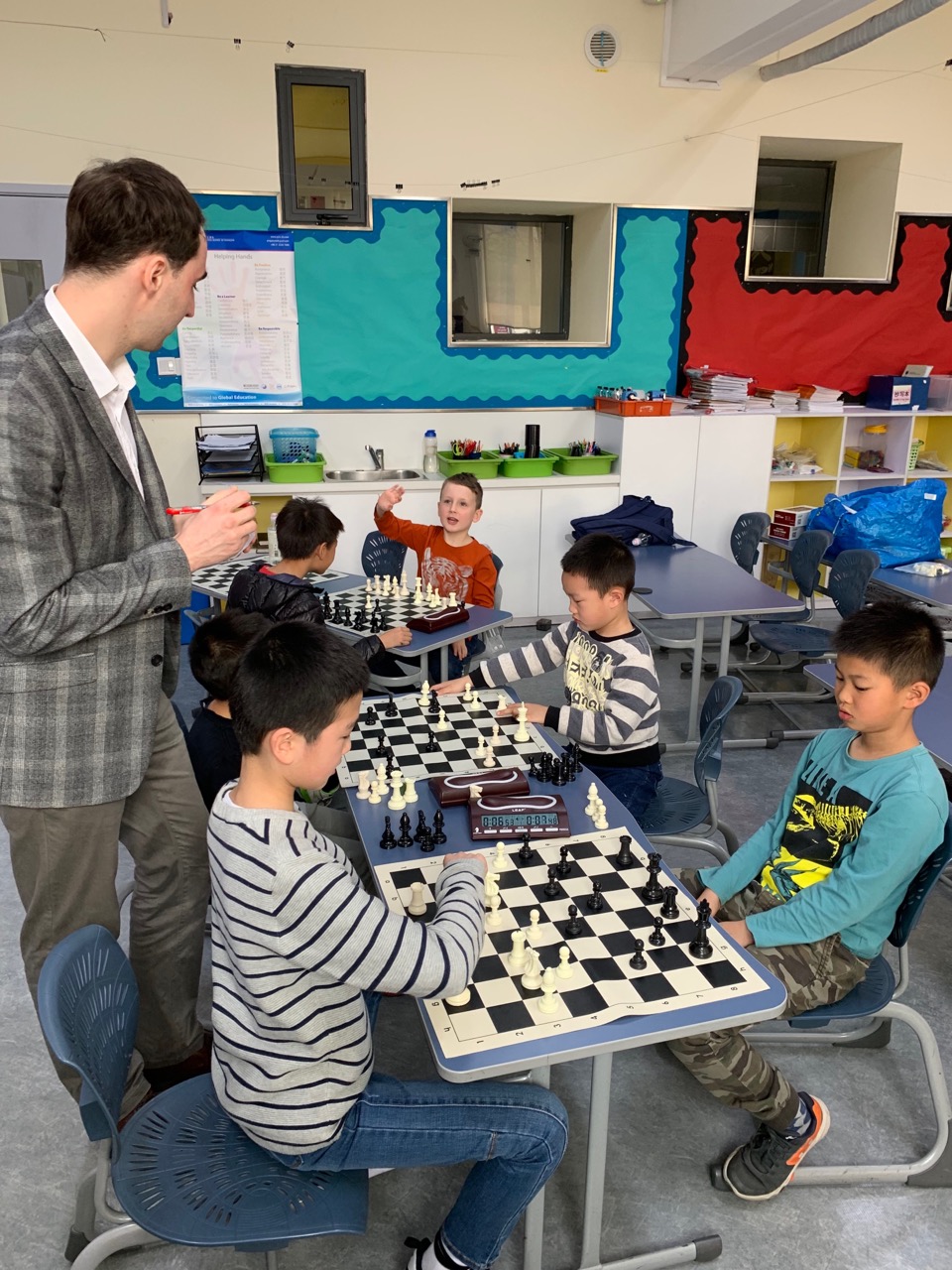 Chess Intensive Courses at Jinqiao and Changning/Gubei Centres
Classes consist of chess lessons and play in a fun environment. Experienced instructors teach players of all abilities. Lessons are tailored for the level of the children, and most importantly these classes are intended to be fun!
 Monday to Friday
1-week full days: 2,750 RMB
1-week half days: 1,500 RMB
Schedule (9:30am to 3:30pm)
Mornings: 09:30 to 12:00
Lunch: 12:00 to 13:00
Afternoons: 13:00 to 15:30
Special Offers
A special discount of 15% off for registrations of 3 weeks or more is available at any time. Participants don't need to join continuously but the registration needs to be completed at one time (cannot be used with any other discount).
Early Bird Discount Schedule
15% off ends May 19
10% off from May 20-26
5% off from May 27-June 2
Original Price from June 3
Registration
To Register, Scan the QR below
Contact us:
support@scachess.com
+86 021 6233 2215
Official WeChat Account Live Chat