SCA's 2018 Chess Fun Day at Shanghai Centre took place on Sunday 19 August.
Friendly games began at 9am before the morning's King Challenge Tournament began.
1. Ryan McGrady
2. Morakot Zhang
3. Edward Zhang
4. Natasha Cao
5. Pandora Zhou
6. George McGrady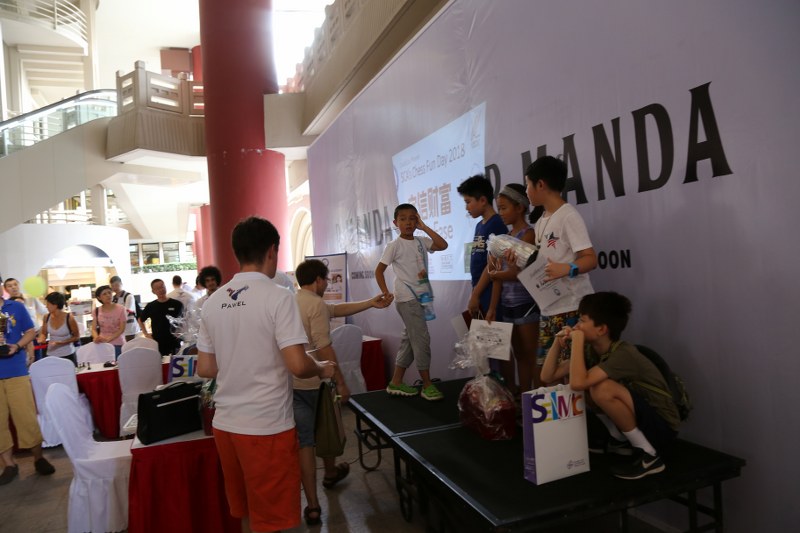 FM Coach Leo treated spectators and participants with a blindfold simultaneous exhibition against 3 opponents!
Then GM Coach Vladimir provided a simultaneous exhibition before the afternoon challenge.
Afternoon Tournament Results
1. Jiayin Zou
2. Pandora Zhou
3. Lin Qingshi
4. Morakot Zhang
5. Natasha Cao
6. Maximilian Dorfner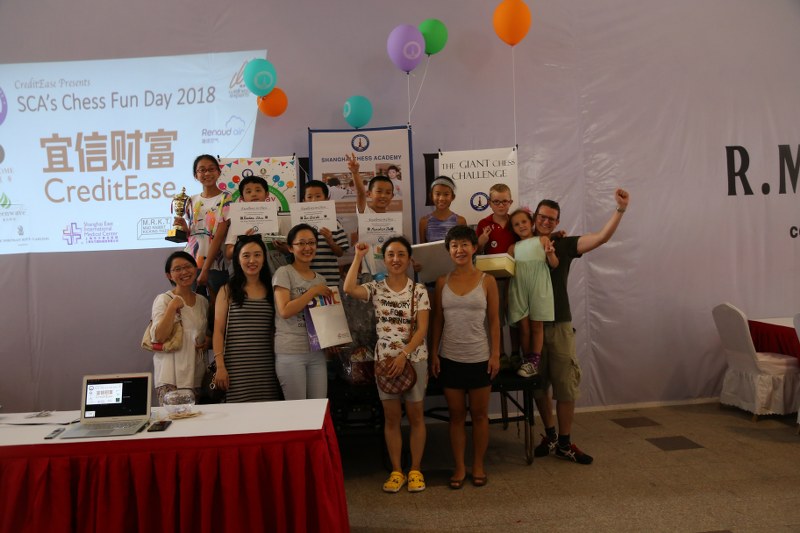 Survey Participant Raffle Winners:
Special thanks to our event and equipment sponsor: CreditEase 宜信财富
中国互联网金融行业的支柱之
宜信公司创立于2006年,作为从事普惠金融和财富管理事业的金融科技知名上市企业,以不断创新在留学,移民,投资等各个领域行业领先。
Wellness Experts are leading fitness professionals and provide fun, energetic and challenging exercise classes for all ages and abilities. Located at Shanghai Centre, our studio has been designed by some of the best trainers in the fitness industry. WE also provide Swimming Coaching and Group Class such as Yoga, Kids Ballet, Zumba etc.
Shanghai Center, Suite 666/668, East Office Tower
Our fabulous Prize Sponsors:
M.R.K.T. is a bag and accessories label founded by Harvard-trained architect, Tom Pen. Our designs are inspired by the creative lifestyle and informed by architectural concepts and values..
INSTAGRAM: @MRKTBAGS
WEB:WWW.MRKTSTORE.COM
TMALL: MRKT 箱包