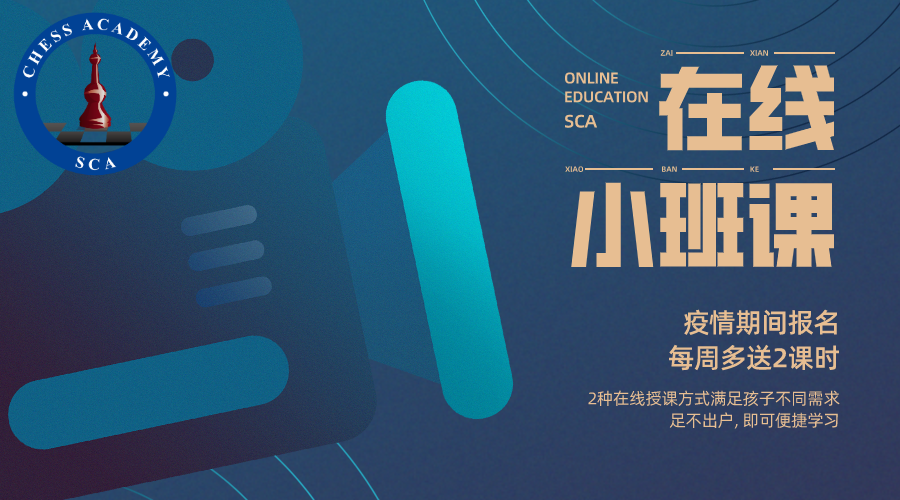 每堂课都由专业的SCA教练实时线上教学。教学内容包括PPT知识教学,各种棋局举例讲解,跟学生们文字或语音互动(教学平台学生端不支持开放摄像头,确保小朋友隐私安全),以及问答环节,确保学生们完全掌握所学知识。
Each class is taught online by a SCA professional coach in real time. The teaching includes PPT knowledge, examples of various chess games, text or voice interaction with students (camera function is not available on student's side, to ensure the privacy of children), as well as a question and answer session to ensure students master the knowledge they have learned.
时间灵活,周末和周中每天都有不同级别的课程可供选择。
Flexible schedule, with different levels of classes available everyday on weekends and weekdays.
小班教学,每节课最多不超过8名学生。
Small group classes, with maximum 8 students limit per coach.
如果您有任何疑问,请通过邮件或者微信公众号的在线聊天功能联系我们。谢谢。
Should you have any questions, please contact us via email or WeChat account live chat.